Good and bad are so close sometimes!
Lately I signed up to Whiplr (you will find me listed as an Elite soon) and to no ones surprise got showered with nude photos.
I'm now approaching a creative way to react to them: I respond with unicorn pictures. Why should these dudes feel less irritated than me? 😉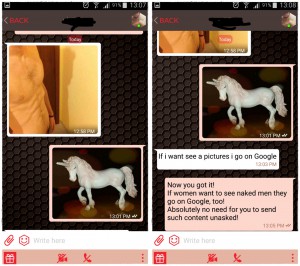 On the other hand I got one of the most lovely comments on one of my pictures on Twitter .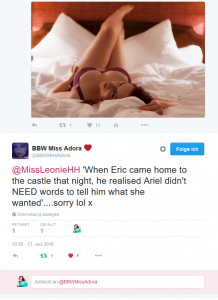 I am a huge Disney fan (yepp, more nerdy revelations 😉 ) and the redheaded, curious, knowledge seeking mermaid was always one of my favourites. So this comment brought a wide smile to my face and absoloutely made my day!