By now it is so cold outside that I have to switch seamed stockings for opaque pantyhoses and most likely by next week I will have a dozen boxes of homemade cookies in my kitchen. That can only mean onw thing: Christmas is near!
It's my first Christmas without a dungeon and that feels stange for many reasons: It was right before Christmas when I first got a taste of being a professional Dominatrix. Some years I spent the holidays at Studio M.Z. Labyrinth and every year I had a special offer during the Advent season. Oh, how well I remember the year when I transformed one of my slaves into a living christmas tree! 😀 Also: Every client – no matter how big or small his booking – got a little festive goodie bag. With some guys I even sat together for hot punch and fruit cake. I enjoyed all of this very much and not having it this year … it hurts a bit.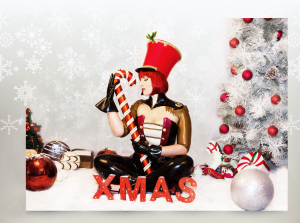 But: I am not the kind of woman who laments. I prefer looking for solutions. So I came up with something that allows us to enjoy a bit of kinky xmas fun nonetheless *chuckle*
I will pack a personal xmas surprise package for you – a real or virtual one. This is how it works:
1. You'll surprise me with something from my wishlist – how bis or small is up to you.
2. You tell me via comment or email:
3 shorthands with things you like – e.g. "feet, worn pantyhose, orgasm control" or "latex, boots, ass worship" or "cuckolding, chastity, nipple play" or whatever it is tha makes you tick.
If you would like a real or digital xmas gift.
For a real package I will need your addresse, otherwise your email addresse will suffice.
3. You'll enjoy the pleasant anticipation. Your gift can include:
used lingerie, stocking or socks
slave tasks
photos
videos
brainfuck stories
homemade/hand-picked sweets
…
While creating you xmas gift package I will keep in mind a) the 3 keywords you have given me and b) the gift you have picked for me – if possible and senseful this might even play a part in what I may create for you.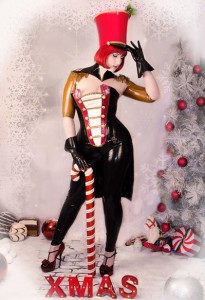 So if you would like to play this little xmas game with me: This offer stands until 31th December 2017. This way you have chance for a kinky gift even if your advent time is pretty stressful and you might just recognize on Christmas Eve that something special is missing to you.