It's almost December, the world is still crazy so let's snuggle up inside, enjoy some hot cocoa to calm our minds* and fire up our bodies. Did I say cocoa? I meant content! Oh and, disclaimer: I might set your mind on fire as well. But the good way, I promise 😉
In person meetings are still no option, so I came up with some other ideas to make winter a bit hotter while feeling a bit closer to each other: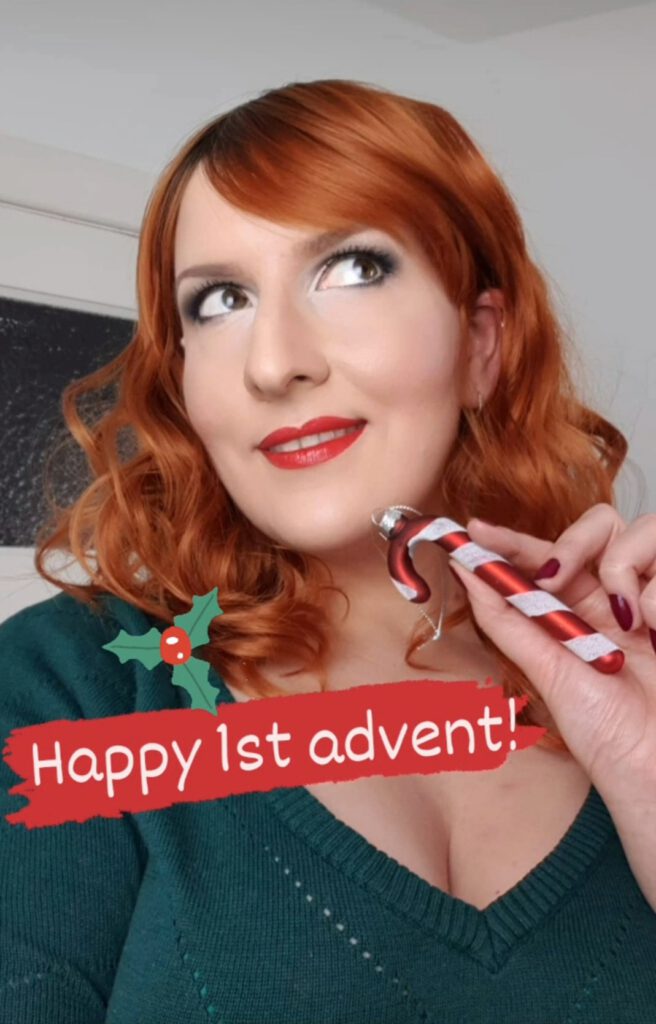 1. X-Mas themed OnlyFans Updates
Yesterday I shot 5 different photo sets. 4 of them are more or less winter / xmas related. All of them are a great delight if you have a fetish for nylons, feet, legs and big, juicy booties!
I will publish one set every week. Some pictures might be sent directly to my subscribers what means: You will only get them if you are subscribed in December. They will not be available in the timeline, so you can't see them if you sign up later.
Want to join the fun? —> Subscribe to my OnlyFans now!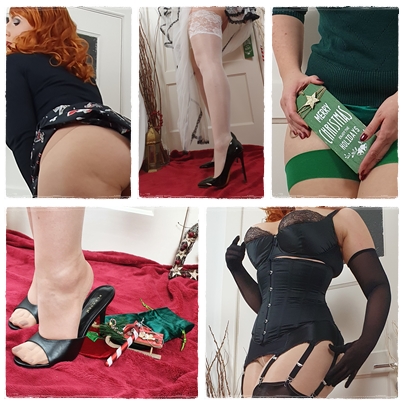 2. Personal X-Mas Cards: Good deeds never go unnoticed
The German sexworker's association (BesD) still needs funds to help colleagues in need who were struck especially hard by the Corona restrictions. Here is what you can do:
Send me a proof of your donation (photo/screenshot).
Get rewarded with a personal, handwritten xmas-card from me 🙂
If you want to collect the reward for your good deed you need to tell me your address alongside your donation receipt. Don't worry, of course it will come in a discreet envelope with an unsuspicious sender name 😉
Bonus: If you make a donation of 100 Euro or more you can get a pair of worn panties or nylons on top! Just tell me what you like and I will pick something from my drawer for you.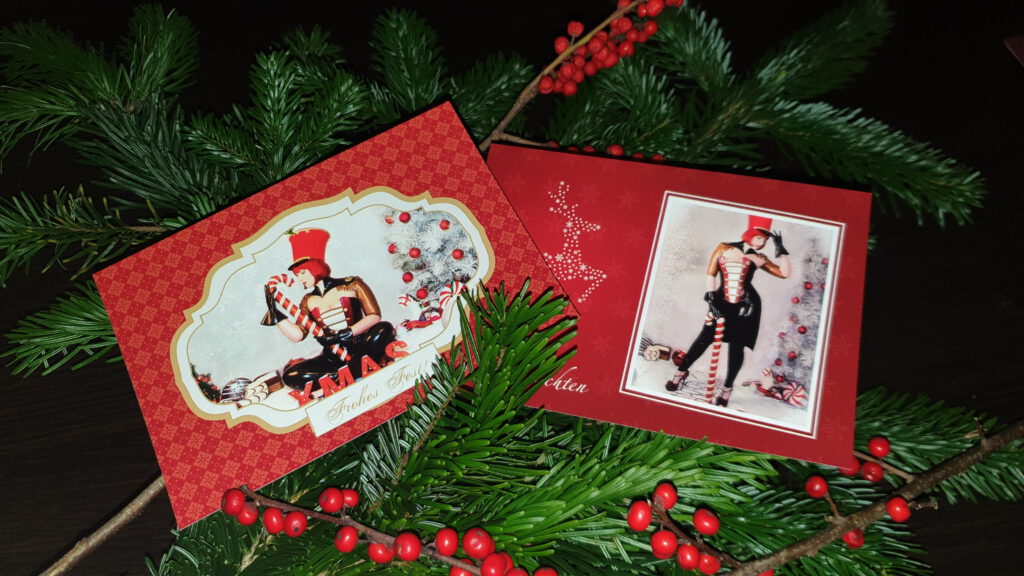 3. Miss Santa is wearing nylons & lingerie
Be my special Santa and get an exclusive set of photos and videos nobody else has! How? Help me to dress up for the occasion! Miss Santa is wearing shiny, glittery intimates this year …
Touchable UK (one of my favourite brands when it comes to vintage nylon stockings) did 2 great things recently:
Personalised stockings: Get your name / claim / whatever printed on the top the stocking.
X-mas stockings: They have prints with different holiday greetings on RHT nylons and a lovely pinup model on fully fashioned havana heel nylons. I am so in love with it!
You can find them on top of my MyRegistery Wishlist – alongside other festive dessous in gold and glitter, nylon and latex 🙂 [Edit Nov 2022: I now use Throne instead.]
I'm super excited to see what you will pick for me! And very thrilled to produce something equally exciting just for you.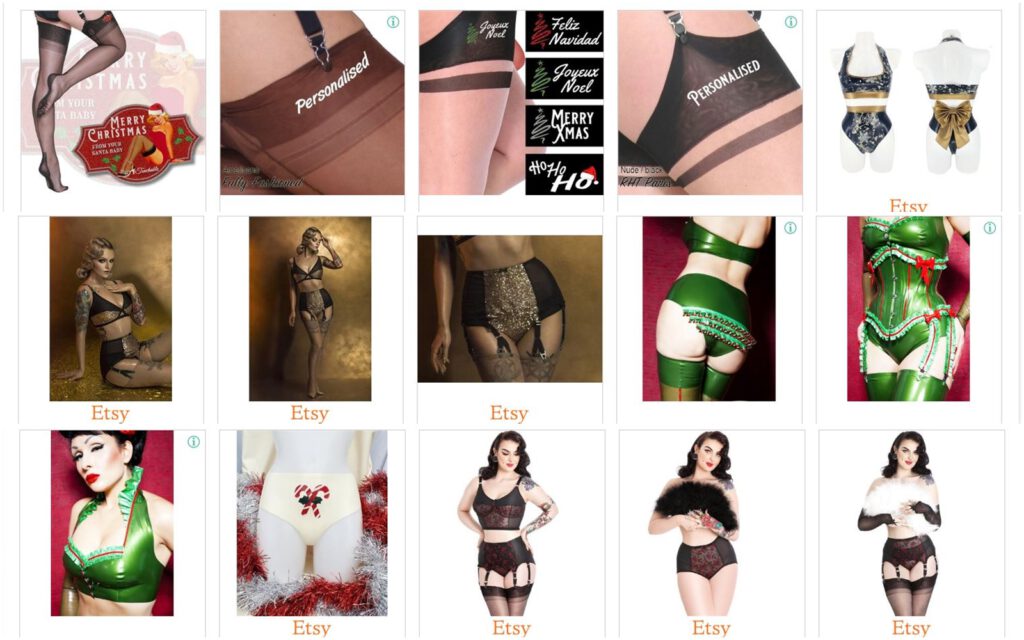 4. Winter Wishlist: Keep me warm & cosy
Most of you know my regular wishlist on Amazon. For the holiday season I added some winter specific items to a list called "Baby, it's cold outside". [Edit Nov 2022: I now use Throne instead.]
For once these are not typical sexy items like lingerie but lovely things to keep me warm, decorate my apartment and overall enjoy winter season (instead of just constantly complaining about cold feet 😉 ).
This way you can become part of my everyday life – like the gentleman who sent me a wonderful mug that stands on my desk almost daily 🙂 It's up to you to reveal yourself and get a big, hearty "Thank you!" from me or remain the mysterious giver who enjoys spoiling a lady silently.
Whatever challenges this season brings for us: We will get through it, next year will be better and we should do our best, so we can look back on this time and say: "Well, we made the most out of it." by creating some lovely memories, taking good care of ourselves and the people we hold dear. In this spirit: Stay safe, be kind and don't forget to be a bit kinky from time to time 😉